Marriage
Congratulations!
Welcome to St. Frances of Rome! This is an exciting time for you and we are grateful you are choosing to celebrate your special day with us.

The next few months will be full of preparations for you. Please call the Parish Office at 626-969-1829, Monday through Friday from 10:00am to 8:00pm to schedule an appointment with the priest of your choice. When you meet with the priest you will discuss the requirements so that you experience a smooth and fruitful time of preparation.
¡Felicidades!

¡Bienvenidos a nuestra parroquia de Santa Francisca de Roma! Este es un tiempo muy emocionante para ustedes y nos da gusto que quieran celebrar ese día tan especial con nosotros.



En los próximos meses ustedes estarán muy ocupados con todos los detalles de la boda, por favor hablen a la oficina parroquial al 626-969-1829 para hacer una cita con un sacerdote de lunes a viernes de 10:00am a 8:00pm para hablar de los requisitos y asi tener una buena experiencia con nosotros.
---
"A committed, permanent, faithful relationship of husband and wife is the root of a family. It strengthens all the members, provides best for the needs of children, and causes the church of the home to be an effective sign of Christ in the world"(U.S. Catholic Bishops, Follow the Way of Love: A Pastoral Message to Families, 1994).
Ongoing web initiatives of the USCCB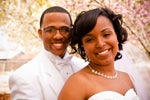 The "For Your Marriage" website offers practical help and advice whether you're seriously dating, engaged, or at any stage of married life. If you're planning a Catholic wedding, you'll find information on everything from choosing the music and readings to marrying someone who is not Catholic. On the homepage check out the Daily Marriage Tips, book reviews, and blogs by engaged and married couples.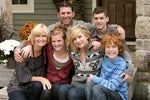 The "Marriage: Unique for a Reason" website is part of the Bishops' ongoing efforts to promote and defend marriage as the union of one man and one woman. It offers many educational resources for Catholics and others who want to better understand and articulate the Church's teaching on marriage. The website currently features three DVD resources, "Made for Each Other," "Made for Life,"and "El Matrimonio: Hecho para el amor y vida" (in Spanish with English subtitles), as well as FAQs about marriage, a library of Church teaching, and a regularly updated blog.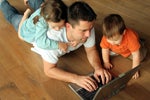 The Por tu Matrimonio Web site is a space to inspire, assist and encourage Spanish-speaking couples to live their marriage more fully. Por Tu Matrimonio es un espacio para inspirar, ayudar y exhortar a las parejas de habla hispana a vivir más plenamente su relación de pareja.